MFPN66 SERIES
66°Face Mill with High Economical and 10 Cutting Edge Insert for Higher Productivity.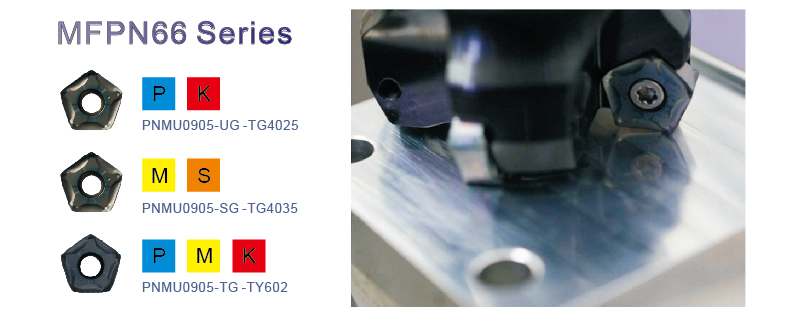 Milling:
Bore Type MFPN66 DCX (50-315mm)
Max:ap:5.0mm

Product features:
1. Stability and cost efficiency with 10-edge pentagonal inserts.
2. Low cutting forces and reduced chattering with a helical cutting-edge design.
3. Tough and reliable dual cutting edge design.