TSN SERIES
Shoulder Milling Cutter with 8 Double-Sided Cutting Edge and Low Cutting Forces for Reduced
Chattering and Superior Fracture Resistance.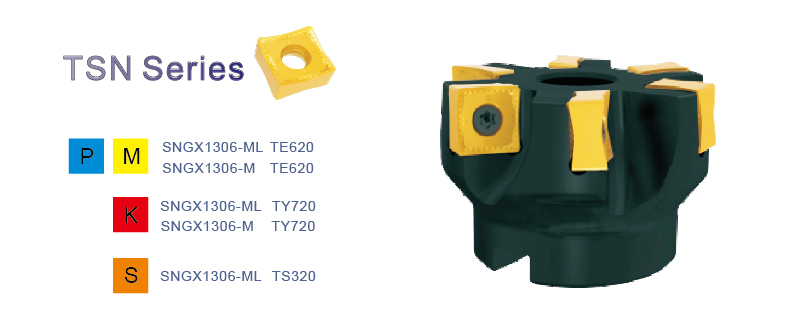 Milling: Bore Type TSN DCX (50-125mm)
Product features:
1. The insert is double-sided eight cutting edge type,which is economical.The large front angle of the insert is designed to cut easily.
2. There are M and ML grooves to meet the processing requirements under different working conditions.