TAN90 Series
90°Shoulder Milling with 4 Cutting-Edge Large Cutting Depth Double-Sided Insert for
High-Feed Machining.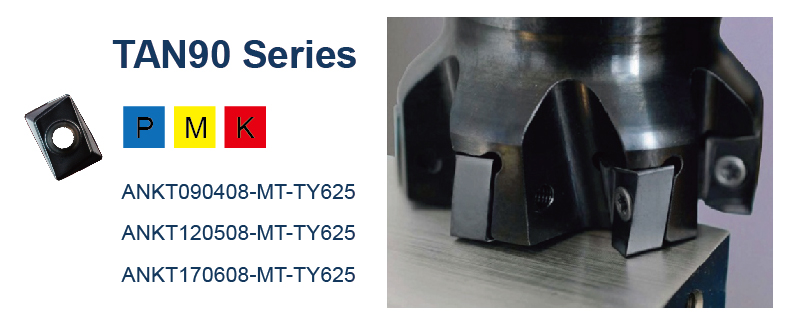 Milling:Bore Type TANF90 DCX (50-160mm)
Max.ap: 16.3mm
Shank Type TANE90 DCX (16-40mm)
Max.ap: 12.0mm
● Double sided insert with 4 sharp and tough cutting edges.
● Available in 3 size edge ANKT (09/12/17)for excellent surface finish.
● Low cutting force due to large rake angle.Positive rake face for smooth machining and
reduced vibration.
● Highly rigid cutter body.