TAP90 Series
● Suitable for 11°positive angle insert,applicable to alloy steel,hardened steel and aluminium alloy.
● Sharp cutting due to lower cutting forces.
● Reduced chattering even with extened milling adapters.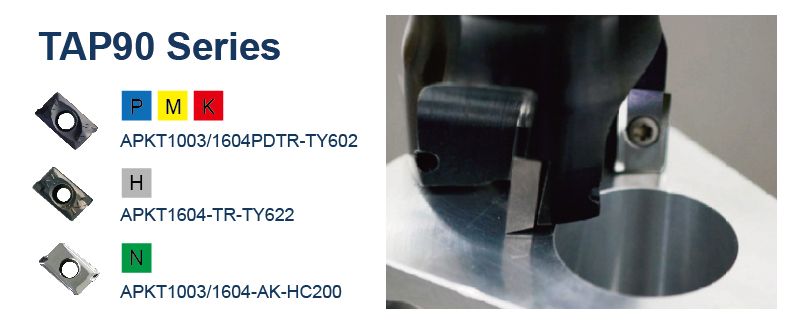 Milling: Bore Type TAPF90 DCX (50-100mm)
Max.ap: 15.0mm
Shank Type TAPE90 DCX (16-32mm)
Max.ap: 15.0mm

Product features:
Applicable to alloy steel,Stainless Steel,Cast Iron,Hardened steel and Non-ferrous metal.