【TOTIME HISTORY】
This trade mark was registered both in China and Japan as our own trademark for our OEM cutting tools.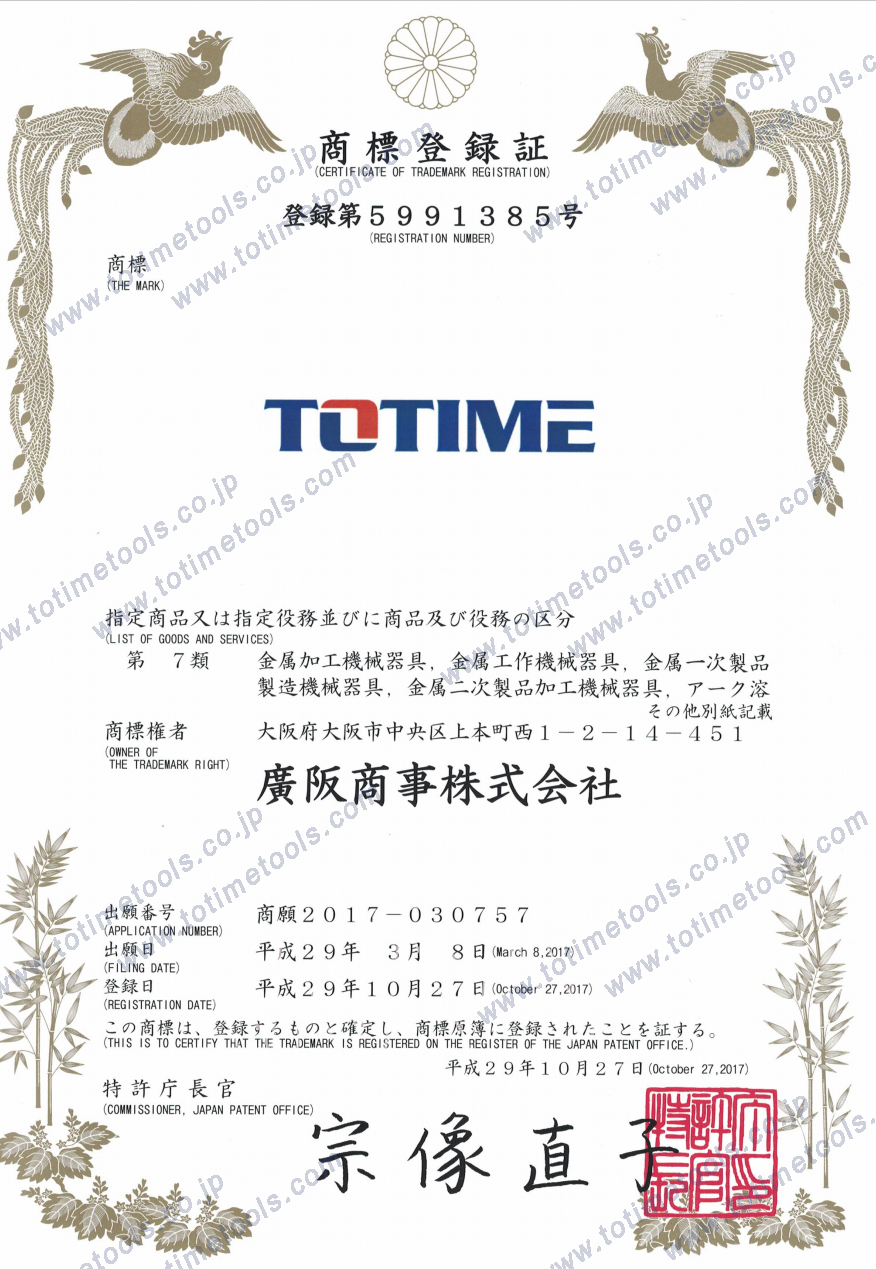 We have successfully supplied some TOTME tools to some end users over the past few years.
Currently, Totime Tools are categorized into the below main tools.
1.Totime Milling Tools
2.Totime Carbide/Cermet Tools
3.Totime CBN/PCD Tools
4.Totime Boring/U Drills
More and more other Totime tools are under preparation and will be ready anytime for exhibition.
Totime tools are mostly made by some Japanese tools makers as well as some top level Chinese tools makers. We are offering you both standard cutting tools under Totime label and special cutting tools either under our Totime label or your own label. We are offering OEM tools service for companies as well.
Totime tools, gives you the most excellent quality and price-reasonable tools that you ever desire.