KYOCERA INSERT DESCRIPTION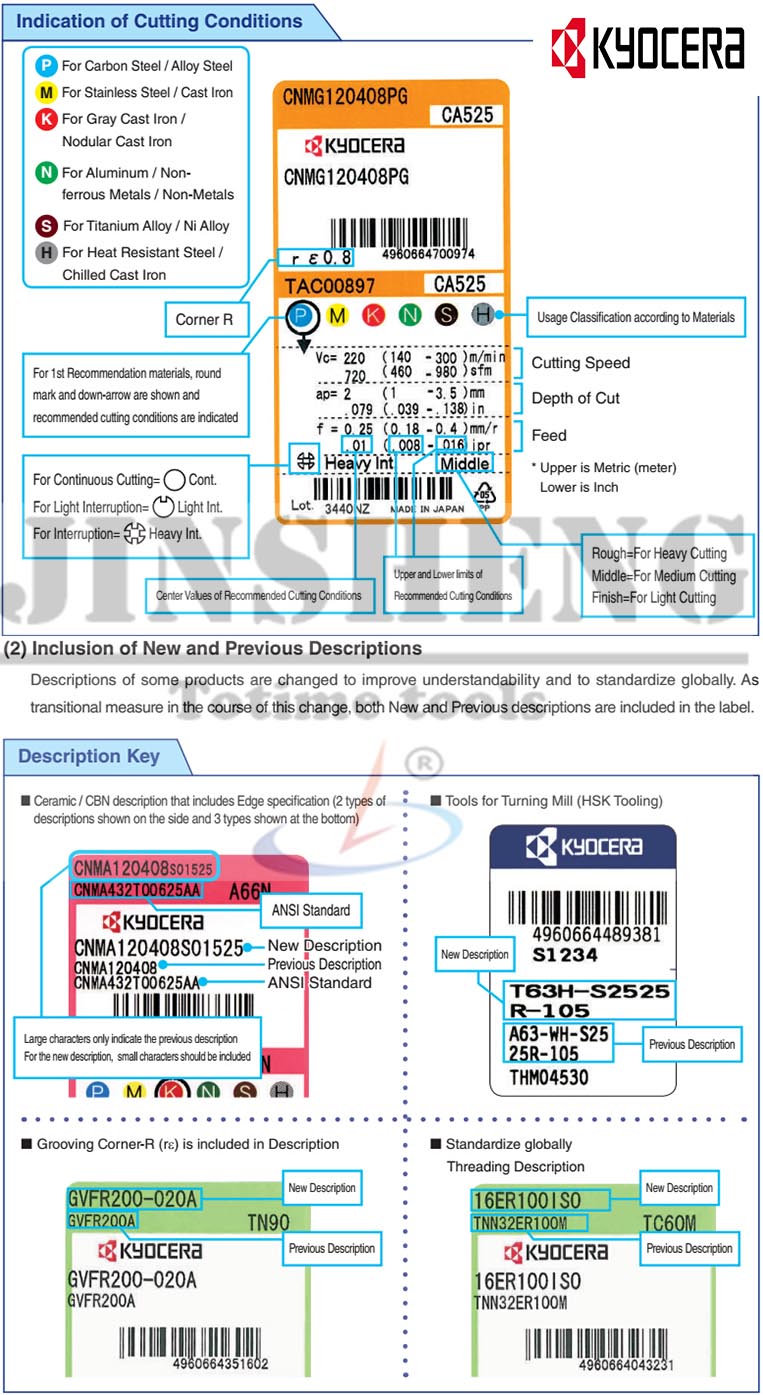 Kyocera provides high-quality inserts in various grades including Cermet, Coated Carbide, Coated Super Micro Grain Carbide, Carbide, Ceramic, PCD and CBN.

Kyocera

's CVD coated carbide grades are based on ceramic thin film technology and provide stable, efficient cutting at high speed.
Kyocera offers a full line of cutting tools in a complete array of materials, they are best known for industries most advanced cermet, ceramic, CBN and PCD inserts.
Kyocera Carbide Inserts Price Comparison, Price Trends for Kyocera Carbide Inserts as Your Reference. Buy Kyocera Carbide Inserts at Low Prices from Jinsheng Trading.
Please email to info@totimetools.com for a quote soon.