KORLOY GLOBAL NETWORK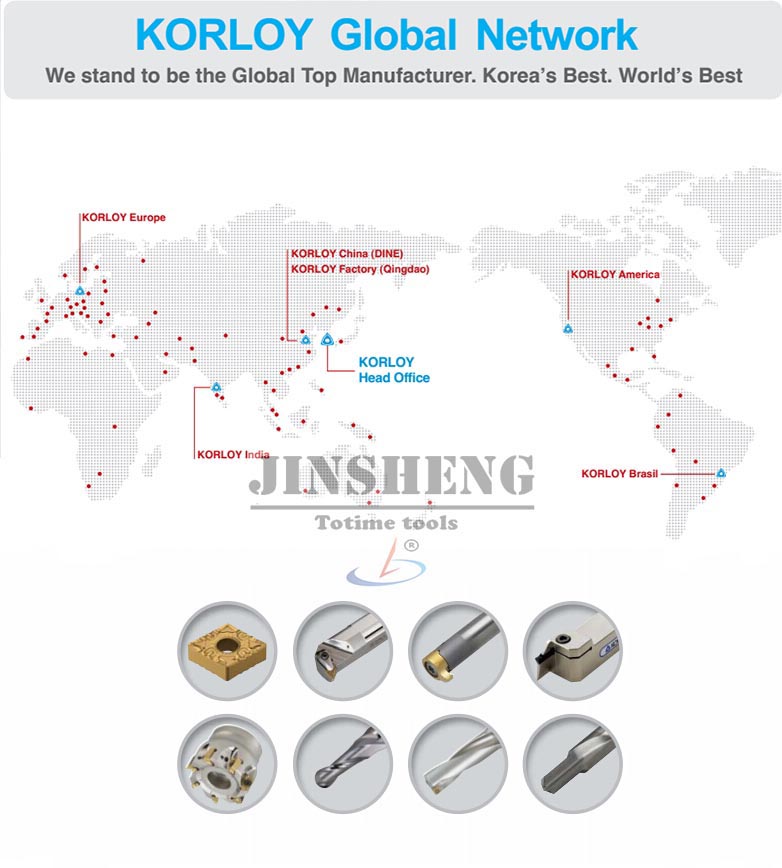 We Create Your Tomorrow as a professional tools supplier from China and Japan!

Established in 1966, Korloy have been in the Cutting Tool industry for 50 years. With vast experience they now supply globally their ranges of Indexable Milling Tools, Lathe Tools, Thrreading Tools and More!

Popular Korloy Carbide Inserts-Buy Cheap Korloy!

Korloy Turning Inserts&Tool holders, Korloy Indexable MIlling systems&Inserts, Korloy Grooving&Parting tools, Korloy Threading tools&Inserts,etc.

Get the most popuplar Korloy Carbide inserts-Buy Cheap Korloy from Jinsheng Trading.

Please email to info@totimetools.com for quick quote soon!